Waxing the City is an exclusive waxing salon that's dedicated solely to the art of better body waxing. We provide both women and men with a fully array of waxing services: bikini, Brazilian, eyebrows, lips, nose, ears, legs, arms, back, chest, and just about any body part in need. From the start, we've been fanatical about waxing expertise, with highly-trained Cerologist technicians who ensure that your experience is a smooth one. Contact us today to book an appointment!
What Sets Us Apart?
We take a more comfortable/less painful approach to waxing. All of our Cerologists are highly trained Professional Licensed Estheticians
Our brow service is our # 1 Service. Our Brazilian service is our #2 most popular service. We have an Exclusive line of all natural products for the brows and skin.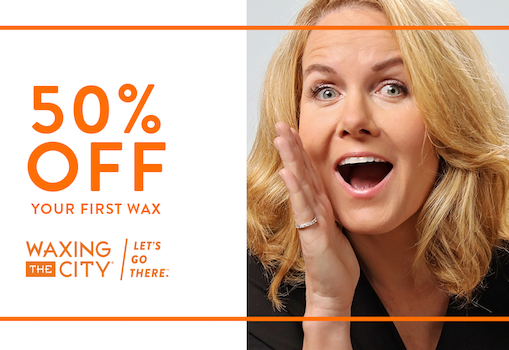 Get Social With Us!
Follow us on Facebook HERE.
Follow us on Instagram HERE.
Business Review
⭐️⭐️⭐️⭐️⭐️ Courtney H.
Waxing the City was an awesome experience. The entire place is really well lit and clean. The front desk staff was very friendly and accommodating, and was able to fit me in super last minute. Kyrena was great! She was very nice to talk to, she did a very thorough job, and the entire experience was smooth from start to finish. I also liked that she was not pushy at all with the products, simply mentioned them and left it up to me. I already scheduled my next appointment
⭐️⭐️⭐️⭐️⭐️ Kimberly W.
Wax The City was very clean and professional. From the front desk all the way through the waxing experience. I had my first Brazilian done and Sylvia made me feel very comfortable and I did not feel pain !! She educated me on the different types of waxing styles as well as follow up care after. She sent me home with a reminder sheet of instructions after on care. I chose to purchase their products they were not pushy like some places are with "you can only use our products " and they are very reasonable priced. I was able to take advantage of the 50% promotional for first time clients I saw online and I already booked my next appointment. This establishment will not disappoint and I had an excellent experience!!

⭐️⭐️⭐️⭐️⭐️ Lynne A.
Absolutely recommend Waxing the City to everyone in Atlanta! The staff is amazing, my technician was incredibly knowledgeable and experienced. There was no wait at all and I was in and out in record time! Highly recommend the team at Waxing the City in Alpharetta! I'll be coming in much more regularly with a great experience like this!