Set the Stage for an Awesome Summer with Building Kidz School of Roswell!
A creative and fun summer is just around the corner for Roswell youngsters! Building Kidz of Roswell will host its Summer Camp this June and July, inviting infants through rising third graders to learn, interact and celebrate the season.
Building Kidz' summer programs allow campers to pursue their creativity both in and out of the classroom. Through a mix of age-appropriate interactive activities, sports, music, general play and performances, and exciting and different weekly themes, children can make new friends and memories while exploring new skills.
The Summer Camp's flexible daily hours accommodate each family's unique needs, all while offering parents peace of mind through a safe, enjoyable environment.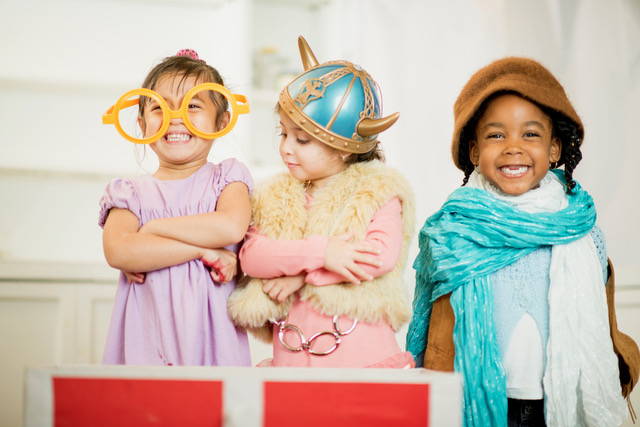 Registration:
To learn more about Building Kidz School, visit buildingkidzschool.com/roswell or call (678) 275-8338. Parents also can stop by Building Kidz' campus (11516 Woodstock Rd.) to pick up and drop off enrollment packets or register online by clicking HERE.
Summer Camp Details:
Ages 4 and Up: $275/week
3 and Under: Price determined by age
Early Drop Off/Aftercare (8AM/3:30pm-6:30pm): Additional $75 a week
Lunch and Snacks Provided
Camp Program available to year-round students at no additional charge.
Daily Activities:
Mondays: Fun with Food Day
Tuesdays: Water Day (Come dressed in water wear and bring towel and change of clothes)
Wednesdays: Performing Arts Day (Classes in Music, Dance or Theater)
Thursdays: Sports Day with N Zone Sports (Wear closed toe sneakers)
Fridays: Special Activity Day
*Field Trips throughout
Hours: 9:00 AM to 3:30 PM
Location: Building Kidz School, 11516 Woodstock Rd., Roswell
CAMP THEMES:
June: The Great Outdoors
June 3- 7: Aloha to Summer
Friday Activity: Summer Luau
June 10-14: Dinosaurs
Friday Activity: Dino Dig and Excavation
June 17-21: Camping
Friday Activity: Camp Fire Sing and Cook Out
June 24-28: Sports Week
Friday Activity: Building Kidz Olympics
July: Everything Under the Sun
July 1-3: I love America Week (3 Day Camp)
Wednesday Activity: Relay Races
July 8-12: Under the Big Top
Friday Activity: Circus Performance
July 15-19: Under the Stars
Friday Activity: Planetarium
July 22-26: Land Down Under/Safari
Friday Activity: Adam Komesar's The Inflatable Zoo
July 29- August 2: Under the Sea
Friday Activity: Treasure Hunt
About Building Kidz School of Roswell
Opened in February 2019, Building Kidz School of Roswell offers pre-school, infant, toddler and pre-kindergarten programs for parents and children throughout the community. Building Kidz' specialized, age-appropriate curricula integrate the performing arts – dance, music and theater - into the traditional academic experience, developing "whole children" who are better prepared to succeed across all facets of their early education. Led by an experienced faculty, Building Kidz provides a safe, nurturing environment where children can learn, play and grow. To learn more, visit www.buildingkidzschool.com/roswell